About Us
We are located conveniently at 39-49 Abbotsford Street, West Melbourne
MPS has been operating for 15 years and is located on the fringe of the Melbourne CBD in West Melbourne. If you are picking-up or calling in then our warehouse offers speed and convenience. No need to worry about on street parking. If you arrange a delivery then our location gives you the quickest response possible: we take great pride in meeting many requests for immediate and same day delivery. So, if you have neglected or missed ordering an item(s) then we are uniquely positioned to minimise any project delay and any consequent unproductive labour cost that follows from it.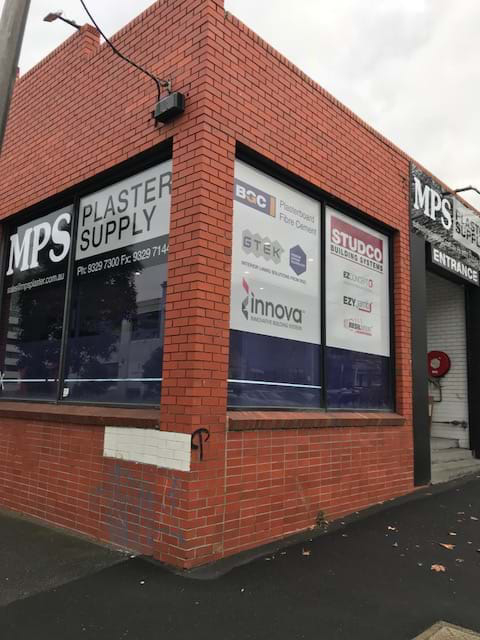 We have a number of delivery options which cover most types of access difficulties if that is your challenge.
The delivery driver or team is usually directly employed by MPS. For special requirements such as crane-ups, outside normal working hours and intrastate deliveries we may need to use contractors. We assure you that we use only reputable couriers. In all circumstances we aim to meet a customer's specific needs as far as timing, quality and consideration is concerned.
We take our DELIVERY and SERVICE responsibilities very seriously. It is why we are where we are and why we remain the supplier of choice in the industry when a fast turnaround is required.
MPS is an independent stockist. As such we offer the range of products available from most manufacturers and wholesale suppliers in the industry.
PLASTERBOARD is sourced mainly from BGC, Boral and CSR. The range includes all standard thicknesses and most sizes of sheet in most classifications. Specialised plasterboards are handled but may require pre-ordering. We can therefore supply all requirements for both domestic and commercial projects. Accessories are made by the same companies or perhaps are brought in from more specialist organisations.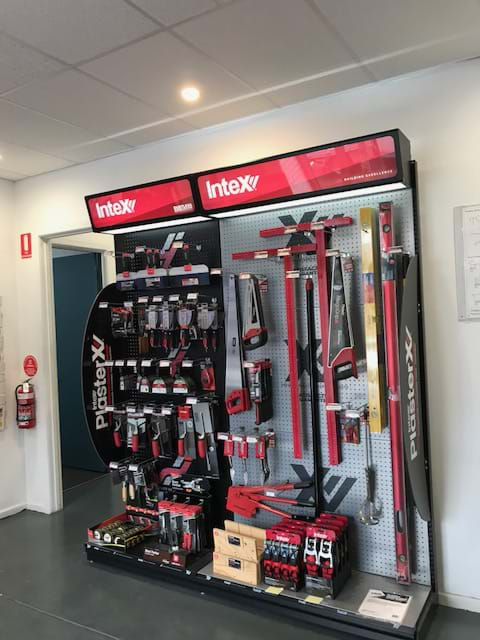 We claim to offer the largest range of ceiling tiles and suspension grid products in Melbourne. Therefore, building maintenance organisations call on MPS for our ability to source those 'hard to match' tiles – whether imperial/metric, unusual surface patterns/designs, edge details etc. If in any doubt about describing your tile, drop in with a sample and in the majority of cases we will match or offer something so similar that no one will notice the difference. So, TILES are a specialist product for MPS. select number of projects, both domestic and commercial, the scope of works includes a requirement for complementary specialist and decorative MOULDINGS. MPS is able to supply such requirements through the relationship with Architectural Custom Moulding Pty. Ltd. (ACM). ACM is the leading supplier of both plaster glass and GRC (glass reinforced cement) mouldings to the industry in Victoria; and has also supplied projects interstate as well.
So both internal and external decorative moulding requirements can be met. A standard range is available, including cornices, parapets, architraves, columns with caps and bases, column casings, parapet cornices etc. If a custom moulding is required please understand that lead times are important, particularly with GRC. Mould fabrication, product manufacture and the necessary and appropriate product curing all add to the lead time. So, if you are interested in discussing such requirements an early approach to us is recommended.
ACM is the manufacturer of choice when it comes to plaster and cement based (GRC) mouldings.
Call 0351482155 or 0407093649 or email acm@wideband.net.au and direct your enquiry to Michael Peck